English Premier League side, Crystal; Palace manager, Alan Pardew says his team's focus was blurred in the crucial Premier League match against Manchester United. The Reds Devils had a two goal romp over the side to put pressure on others in the top four spot.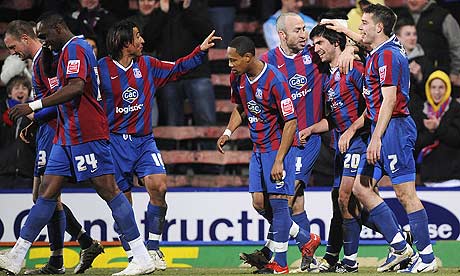 Alan Pardew said his team were motivated by the chance at a silverware when they take on Watford led by Odion Ighodalo, in the FA cup tie.
An early own goal Damien Delaney  put the team in misery at first, then the effort of Matteo Darmian ensure the hosts close the gap with the top four in the Wednesday encounter.
Alan Pardew said his team were already thinking of the pressure at Wembley without dealing with the task at hand and it affected their focus during the game.
"It's not the start anyone wants at Old Trafford – to concede after four minutes knocked us a little bit but our focus is slightly blurred as we have the semi-final on Sunday," Pardew admitted.
"It's a big game for Manchester united [on Saturday] but it's much bigger for us as we could win a trophy. My players worked hard and some players got some game-time. The one-bit of key news to come out of tonight is that we're fit and well for Sunday," the coach said.
On the other hand, Watford sent a message to Palace with their win. The team has had a poor run of matches soil their brilliant first half of the season. Both teams will trade tackles on Sunday in the crucial FA Cup semi final tie. Continue reading CRYSTAL PALACE MANAGER ADMISTS THEY LOST FOCUS